It was six months since my husband's passing. My dear man had struggled with health issues and chronic pain in the years leading up to his sudden death. Not only was I overwhelmed with the grief of losing my love, I was physically exhausted from the unhealthy ways I had been coping with the whole ordeal of life as I knew it being turned upside down. I will spare you the gory details of a half-year bender trying to distract myself and distort my feelings. Suffice it to say I was a mess… a not so hot mess.
I knew I needed to make some serious changes to get my physical and mental health back together, enough to shoot a leading role in a movie in the coming month no less, but I was having a hard time doing the "right things" left to my own devices and depression.  I needed a swift kick in the pants and pronto. So, I googled "best detox resorts California" and the first thing that popped up was The Ranch Malibu an award winning luxury, fitness and wellness retreat. Yes please. Thank you.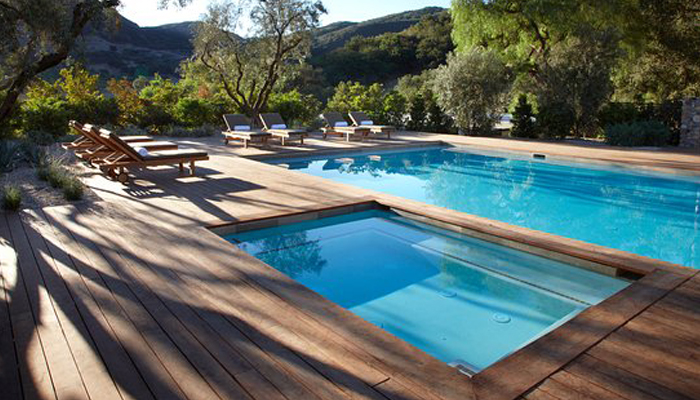 It wasn't the first time The Ranch had come across my radar. I had read about their eco-chic, luxury immersive program centered on daily hikes, guided exercise and locally sourced plant-based meals in a modern lifestyle magazine or some such. However, it had not occurred to me actually dothe week-long health retreat at the time as it was something my husband would hate. No wi-fi, no meat or cheese, …nature. Oye! Not his idea of a 5 Star getaway. But, right now, it was my idea of rehab alternative paradise. It was an ah-ha moment. My life is now all up to me. I could choose how I wanted to spend my time, energy and money. I could continue to sit in my misery, washing down take out with another bottle of wine, or, I could get off my seen-better-days-butt and take some healthier steps toward getting happy. Being a once-I-make-a-decision-I-just-do-it kind of person, I immediately signed up for their 7-Day Signature Stay.
In the 12 or so days that led up to my self imposed detox retreat, I dusted off the well worn, but not worn for many years, hiking boots, and bought this back pack water contraption thing The Ranch recommended for hydrating on the long hikes. I also did the Cliff's Notes version of what their strongly encouraged 30 Day Pre-Arrival Program which includes:  eliminating alcohol, cigarettes, caffeine, diet drinks, processed foods, sugar and unnatural sweeteners, gum, and anything with ingredients you can't pronounce.  I was warned that if I didn't do this prior to my stay, the initial detoxification that occurs over the first few days may be quite uncomfortable and I could likely have headaches, nausea and extreme moodiness. As I had fallen into a pit of fear and loathing, feeling sorry for myself and somehow sustaining life on Jack and Diet Coke and blow pops, this pre-detox was no easy task. But I knew it had to be done.
After my pre-cleansing/more exercise prep, if you count walking around the block and managing a few basic yoga classes exercise, the day came to start my week-long stay. I packed my weatherproof workout wear and left my laptop behind. Part of this detox was to be a digital one as well. So bubye constant email contact and mindless midnight amazon binges.  Upon arrival at the beautiful Malibu Canyon property, after a pleasant Sunday afternoon drive from my urban Los Angeles home down Pacific Coast Highway, I followed another Ranch suggestion: I left my iPhone in the car. So long habitual instagram scrolling and deciphering "what-does-he-mean-by-that-emoji?" texts.  I am not sure what was going to be the most arduous challenge of the week, no coffee, no cocktails… or no world wide web. But I was determined to disconnect from all unnecessary nonsense and reconnect to myself.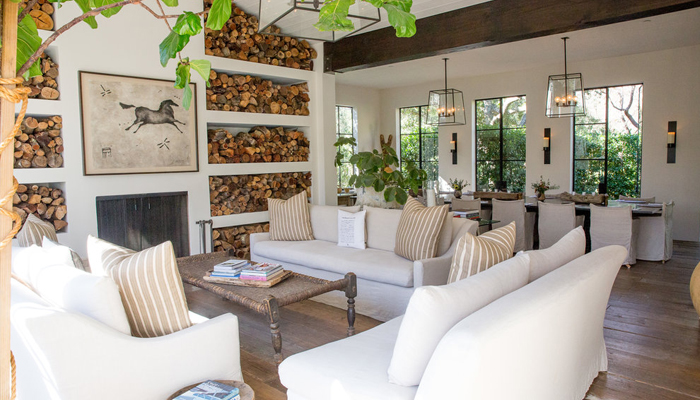 I was greeted by a friendly staff person who led me to a sweet little private cottage. It was clean and pretty, surrounded by green, with noticeably no need for locks on the doors. I was visited by several more Ranch folks who took an intake with a questionnaire, height and weight measurements and some hi-tech BMI analysis. I was invited to unpack, relax and explore the nearby grounds and organic garden before meeting the week's group in the main house right up the stone road for dinner.
Group. Oh yes. There are other people here choosing this same adventure. It was so quiet and serene I almost forgot. I am not really a joiner and avidly avoid group tour bus, nametag travel. So I was a wee bit wary of them. However, there was no need to worry. Everyone in the small group of 18 was a delightfully cool individual. There was the European fashion agent with her fitness fanatic client, the retired sports team owner looking for longevity, a hard money lending broker powering back into shape after an expensive divorce, a tech mogul detoxing to retox, a CEO of a Fortune 500 tech company back for his up upteenth time, a bi-coastal top 2% housewife wanting to lose those last 3 pounds (seriously what 3 pounds?) a couple of pretty, young professionals, an uber in shape extreme sports couple… and little ole me on a mission to pull myself together and get happy. We all went around and introduced ourselves. Everyone was nice enough and no nametags were needed in the intimate fireplace warmed, shabby chic setting. When it came my time for me to say hello, I left out the whole, husband dying, mid life crisis, temporarily toxic lifestyle part and just said I was there to unplug, recharge and challenge myself.  It was either that or burst into tears. I didn't need more therapy. I had been through grief counseling and felt I had head screwed on as straight as could be from talking. I was tired of talking. It was time for some serious walking.
I am not vegan. Though I have vegan days and am for the most part not an "I can't live without my meat" person. I knew what I was signing up for. I wanted to jump-start my detox process by following The Ranch's plant based diet. However the portions were tinier than I was accustomed to when on a "diet."  If I make a green salad at home…it's a BIG salad and I don't even count it as calories. Their salads were like my garnishes. Though quite flavorful, The Ranch's full entrees were more like a tapas size appetizers. I am 5'3" and 115lbs. I don't know how the 6'4/220 guy could live for a week on twigs and sprigs especially with 3-4 hours a day of hiking. However, The Ranch is not only a healthy lifestyle and nature retreat, it is also touted as a hard-core weight loss program.  It's fancy fat camp. Guests are told not to bring their own snacks and such and to adhere strictly to their 1,400 calorie a day intake and 2,000 calorie+ a day exercise output regimen. Though they do adhere to the honor system, no one is going to search your bags and confiscate your trail mix, I chose to stick with their plan. It was a good thing the house made salsa, considered a condiment, was left on the table not portion controlled. It became my favorite extra. I added it as sauce to most everything. Day 4 I even poured it in a bowl and ate it with a spoon like gazpacho.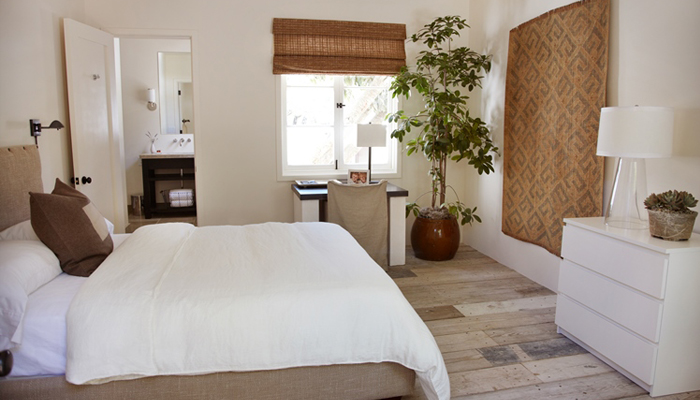 As the days went by, with 5-10 mile hikes, rain or shine, along with 3-4 daily fitness and yoga classes each day, I was indeed craving a king size Snickers. Their infamous 6 almonds and a pinch of sea salt snack, midway through a treacherous uphill both ways hike, made me hangry to say the least. The good news is being on the trails, taking in the gorgeous views, having positive conversations with successful, health focused people, doing daily calming, restorative yoga and meditation, savoring warm salt water pool swims, and daily deep tissue therapeutic massages with highly intuitive body workers was a terrific way to spend each day. I earned my daily down time for sure. After hours of heart pounding, shin aching, steep and sometimes muddy-shoe sticky trails, I never felt guilty for doing nothing and succumbing to self-care. I deserved it damn it.
I was thrilled that on the final morning of the program there was an open buffet. Not of bacon, eggs, and New York bagels with cream cheese mind you, but organic berries, fresh pressed nut milks, and their famous Ranch made granola. I was never so happy to have all you can eat healthy food. And, as my tummy was now trained for smaller size cereal bowls, I didn't even over do it. Besides dropping a couple pounds, building back some cardio and muscle strength, I proved to myself I could climb mountains, literally and figuratively. I made fast friends with strangers and survived one of the most physically strenuous and disciplined weeks I have had in years… all without coffee, sugar, cheeseburgers or alcohol.
Back to real life post Ranch 7.0, I am incorporating more whole and plant based foods into my daily diet.  I prefer nut milks and pea protein powders to their dairy based counterparts anyway. I am also definitively more in tune with my body-brain connection. The Ranch reminded me of what I already knew I shouldbe doing but wasn't. I needed to feed myself organic, nutrient rich food to feel good. It is essential to get out in nature and breathe and move and get dirty to feel alive. It's not brain surgery. It's the basics. If I ate and drank crap I would feel like crap.  If I sat around staring at screens all day and playing the same sad soundtrack in my head I would continue to spiral into despair and dis-ease. Most importantly, I learned I was not giving up my morning coffee. Everyone has a line.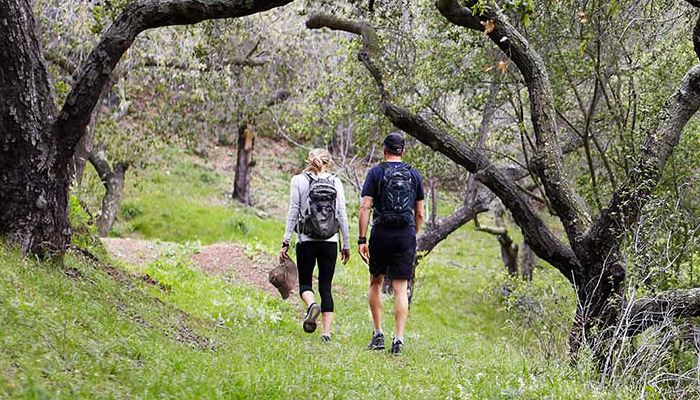 The Ranch Malibu also reinvigorated my love of yoga and inspired me to go back to school to renew my certification as a Nutritional Counselor that I just recently completed. I am now making a point to connect more with nature by taking walks, watching the sunset, and just generally being more aware and appreciative of the beauty that surrounds me living in Southern California. I am also allowing myself all the rubbies, scrubbies and self care yummies I deserve – just because it makes me feel good. I am grateful to The Ranch for helping me get back to my best self by reminding me that health is life's greatest luxury. I already have plans to check back in for the The Ranch 4.0.